SpeedE
SpeedE focuses on the innovation potential of electrically powered vehicles in order to enhance the driving experience beyond today's state of the art and create a distinct added value to electric vehicles. Since 2011, we have developed and built up this development platform from scratch. It now serves for development and testing of innovative components, systems and functionalities within a full vehicle. Therefore, SpeedE is available as a fully detailed virtual model, as a mock-up for driving simulation, as well as a fully functional prototype vehicle.
Our goal was to transform the driving experience from e-mobility into e-motion. Thus SpeedE incorporates already in its initial state many innovative technologies like steer-by-wire, drive-by-wire and brake-by-wire. The side stick steering system comprises two wheel individual actuators that enable wheel angles up to 90°. The drive-by-wire system consists of a high-capacity torque-vectoring-capable electric drivetrain at the rear axle. Furthermore, four wheel-individual electro-hydraulic brake actuators are integrated and controlled depending on the actual deceleration demand.
The above mentioned systems are integrated into an extremely stiff aluminum space frame. The structure of the space frame was designed based on CAE analysis throughout the complete development process in order to ensure body stiffness at sports car level and excellent structural performance including the IIHS small overlap impact which is very demanding due to the package for the 90° front wheel steering angles.
With SpeedE, we can show where electro mobility 2.0 can lead and are happy using it in customer projects of many kinds …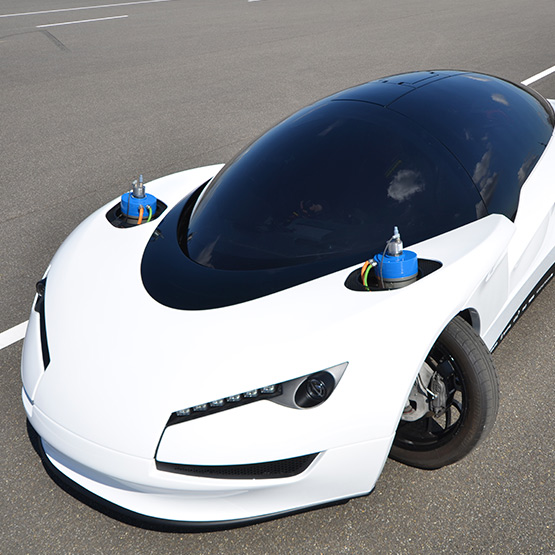 ---
Engineering Services
fka SV offers its customers the complete range of engineering services with a focus on pre-development and integration tasks. This includes
design concepts
simulation
design engineering
prototyping
experimental testing
for single components, systems and complete vehicles.
As a unit of the fka group, we have access to more than 400 employees and numerous testing facilities. Hand in hand our experts in the ten departments:
chassis
body
drivetrain
electrics/electronics
acoustics
driver assistance
strategy & consulting
vehicle concepts
thermal management
driver experience & performance
address the challenges of creating future vehicles by focusing on our inter-divisional objectives energy efficiency, safety and driving pleasure.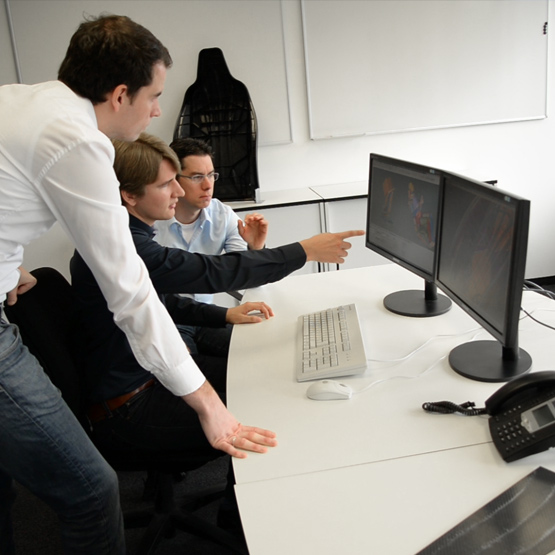 ---
Do you want to know how we can increase your success?
---