Development and Integration of Functions
Automated driving on different automation levels requires the development, implementation and finally the integration of functions and artificial intelligence into vehicles. fka SV is an experienced partner to provide support and services in functional development in different development frameworks such as Elektrobit ADTF, Intempora RTMaps, ROS or NVIDIA DriveWorks.
Additionally, the developed function is integrated into test vehicles and prototypes in order to test-drive on roads. Therefore, fka SV is capable to provide interfaces to vehicle systems such as brake or steering systems and can build your own ADAS test vehicle.
Using the customer network of fka Germany, fka SV can connect to a variety of European automotive companies and potential new customers.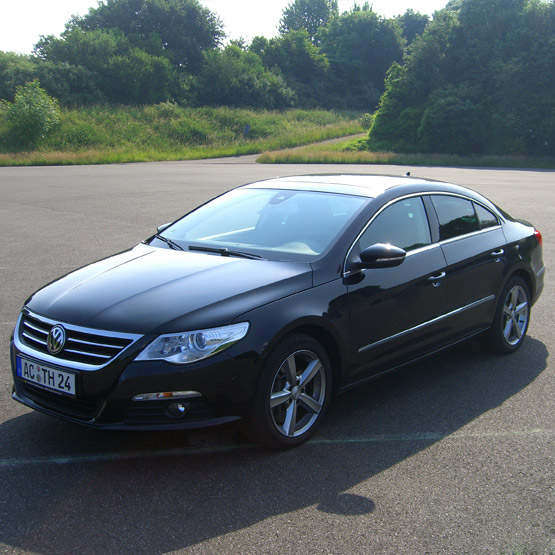 ---
Evaluation and Impact Assessment
The overall evaluation tool chain is provided by fka SV. The levels of simulation, such as driver interaction (simulator), technical evaluation (test track) and field tests in real world driving are considered in the available evaluation methods for automated driving and artificial intelligence. fka SV profits from the many years of experience of fka Germany in different research and development activities with the European automotive industry.
Based on technical data and user-related evaluation different models for impact assessment are available and can be applied to automated driving functions.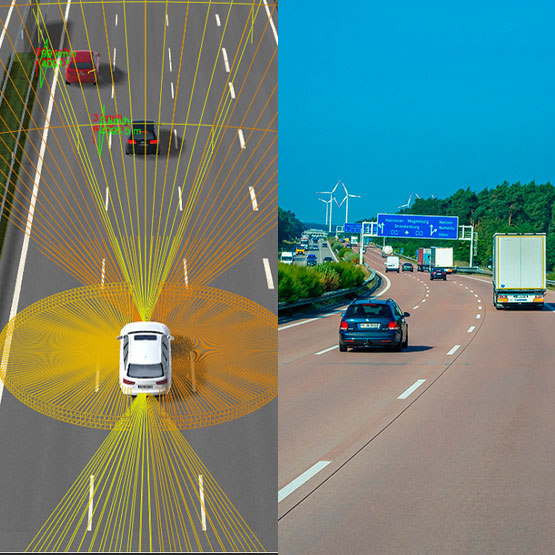 ---
Simulation Workstations
fka SV offers its customers fully configurated simulation workstations for traffic simulation, MiL-testing, component development and many more applications.
Depending on the customer needs and application suitable, simulation tools are identified and configured for the customer on a workstation. Interfaces between different tools, like e. g. VIRES VTD and Matlab/Simulink are implemented and adapted to the customer needs. Further interfaces, e. g. to CAN-Bus simulations, TCP-IP/UDP or others, are available as well. fka SV develops and designs virtual scenarios and creates real world reference data on test tracks or real roads, if required
The workstations are handed over together with a workshop to train future users.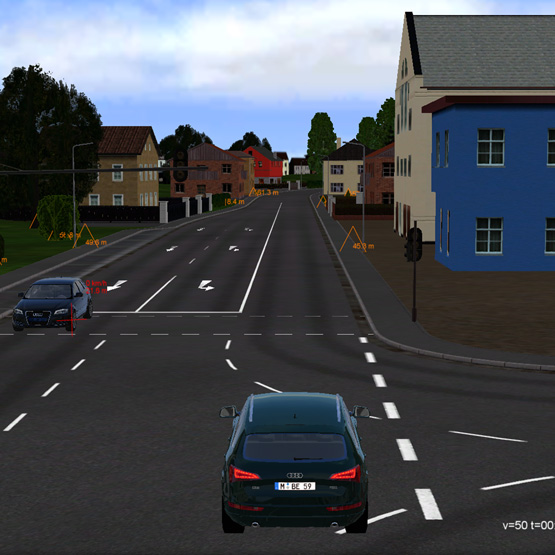 ---
Component and Sensor Simulation
On the way to level 4 and 5 automation, suitable simulation environments are necessary, especially with respect to costs and safety. For these kinds of simulations, different components of the vehicle, the traffic and the environment have to be modeled in simulations realistically.
Based on the full vehicle competences and experiences in traffic simulations, fka SV offers its customers the modeling of such components in simulations. fka SV is experienced in modeling sensors, interactions with the environment, drive trains, tires as well as full vehicles.
Next to existing models, which are tested and validated, also customer specific models can be created depending on the customer needs. fka SV uses its large infrastructure in Germany to benchmark the components and full vehicles, design the models, define the parameter sets and to validate the created virtual components.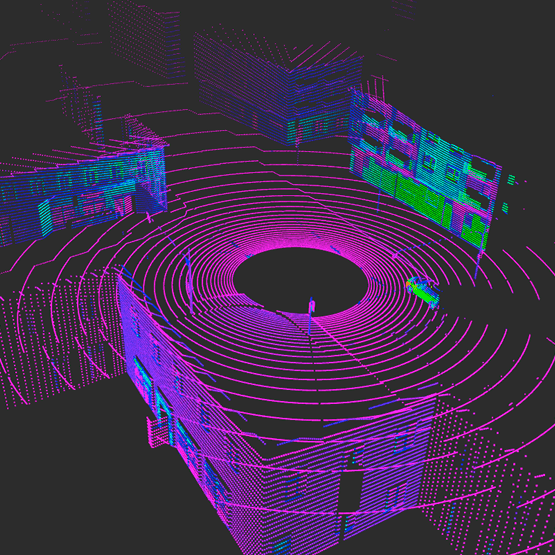 ---
Scenario Generation
Simulations are getting more and more important in the development and evaluation process of automated vehicles. They help to face new concepts and technologies in an early phase of the development process with a huge amount of situations in an easy and cheap way. Google for example simulates millions of miles every day.
However, to ensure that the systems can handle as many situations as possible, a suitable approach for scenario generation is necessary. fka SV offers this to its customers by generating artificial environments based on real world indicators, existing maps or the re-simulation of recorded situations from real-world test drives.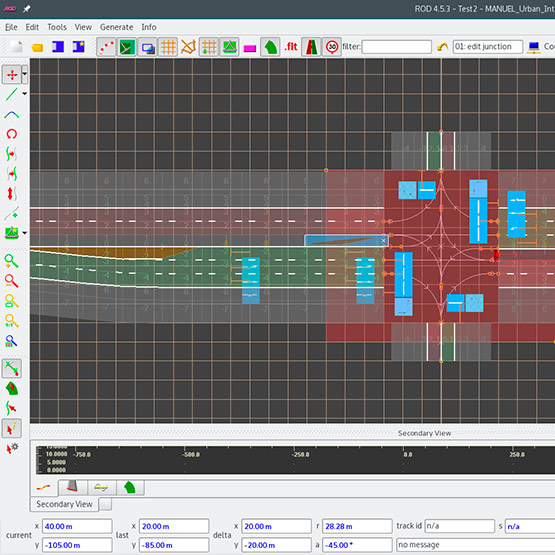 ---
Do you want to know how we can increase your success?
---